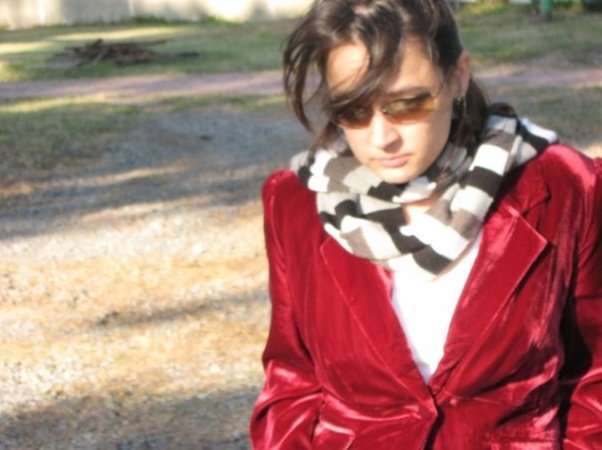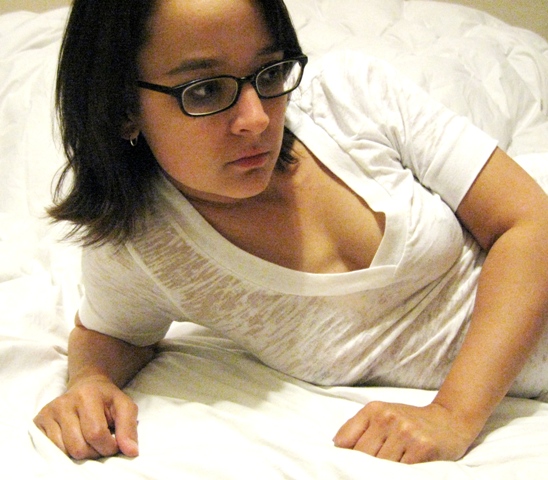 Amy Woodruff is an experimental performing artist / visual designer, and a tenth-generation Louisianian. She holds a BA in Theatre Performance from McNeese University and an MFA in Interdisciplinary Art from Goddard College. She grew up along the prairies and rice fields of the Mermentau River Basin, and was the first member of her family to receive a college degree. Trained in traditional theatre, her practice has transformed in the new century to consist of time-based work in performance art, experimental theatre, visual arts, handmade costume, & digital media design (still+moving images-light-sound, projection, performative photography).

Woodruff has trained with Dah Teatar of Serbia, Odin Teatret of Denmark, Shakespeare & Company of Massachusetts, and Vortex Repertory Theatre of Austin TX. Her works have been seen at the Montréal Fringe Festival in Canada, in Maine, in Vermont, Louisiana's McNeese Theatre, in online exhibitions, and at about a dozen New Orleans spaces, including five Dramarama festivals at the Contemporary Arts Center. These projects have been funded in the past by the Jazz & Heritage Foundation of New Orleans and the Louisiana State Division of the Arts. She founded the artists' laboratory Theatre Louisiane, Inc., in New Orleans in 1999.
current artistic work ::
Moon Cove: her original solo performance, a ghostly multimedia folktale about her Acadiana ancestors. Moon Cove debuted at Dramarama in 2008 and since has been staged three more times in New Orleans (2008, 2012, 2013) and once in Vermont (2009). The 2012 staging was preceded in November 2012 by a 20-hour overnight marathon installation event in a rural Cajun cemetery, in which Woodruff (née Thibodeaux) examined, explored, and digitally documented the fading "La Toussaint" (All Saints/All Souls) mourning traditions of South Louisiana.

Woodruff is actively seeking touring opportunities for future presentations of Moon Cove.

Woodruff's photograph "Little Homestead," which is a still image from Moon Cove's media projection, was included in a Summer 2013 gallery show at the Arts Council of New Orleans. That international photo show, titled Cemeteryscape, is an annual benefit for Save Our Cemeteries, Inc.

Please visit Moon Cove's project page for exciting details and upcoming presentations of the show.
New Orleans Times-Picayune :: Woodruff "created an eerie mood" with the "ghostly, atmospheric" Moon Cove ... her "hushed, haunting tale ... alters your mood for the rest of the evening" (08-2008)
Lafayette Independent :: "There are ambitious artists and there is Amy Woodruff" ... she's "awesome" (11-2012)
home | artist statement |
highlights of work | press coverage
All photographic images & certain logos used on this website are the property of Amy Woodruff & may not be used without consent. Web design by Amy Woodruff.



Woodruff's works and website are licensed under a Creative Commons Attribution-NonCommercial-NoDerivatives 4.0 International License.