Reviews and Press for
Moon Cove ::
from the New Orleans Times-Picayune (2009), Lafayette Independent (2012), and The Lake Charles American Press (2012)

Review: Ghostly Moon Cove appears at Voodoo Mystere
By David Cuthbert, theater critic, New Orleans Times-Picayune, 29 August 2008
Have you ever heard someone paint a verbal picture so persuasively that you are drawn into a glistening web of words, held by an evanescent story and the sound of the speaker's voice? Actress-writer Amy Woodruff creates an atmosphere of foreboding in Moon Cove, her ghostly Acadian monologue at the Voodoo Mystere Theater Lounge. The intimate environs of the compact stage space are perfect for this hushed, haunting tale of a glowing apparition, multi-generational sightings, sudden death and a sense of otherworldly wonder.

Woodruff, an intense young woman in black, a silver religious medal at her throat, establishes southwest Louisiana as a world apart, so removed, so lush and dangerously inviting, that you believe anything might happen where "Le Prairie Grande" gives way to dark forests and devouring swamps.

Woodruff enters playing a mournful Cajun tune on a violin, imparting an elegiac tone even before she speaks. She is a lone, corporeal figure against a spectral backdrop of eerily bare, green country landscapes, projected on a sheet behind her. The lighting sometimes makes her a silhouette, or allows her to be seen only by votive candles, which she ritually lights in the manner of All Hallows' Eve Masses in cemeteries.

Donning a black veil, she becomes a wraithlike symbol of death itself as she casts her spell of a story about a soul-snatching ghoul who rolls out of the blackness like luminescent swamp gas, enticing the unwary.
Since it's a work-in-progress, Woodruff should consider that in such close quarters, she needs props that look authentically old, a simpler, weathered farmhouse chair and slide imagery that becomes less realistic and more abstract as she goes deeper into her atmospheric reverie.

Woodruff knows that one shouldn't linger over the ephemeral and that such dramatic alchemy is best served by brevity. She's on and gone in less than an hour, but alters your mood for the rest of the evening.
originally published at: http://blog.nola.com/davidcuthbert/2008/08/ghostly_moon_cove_appears_at_v.html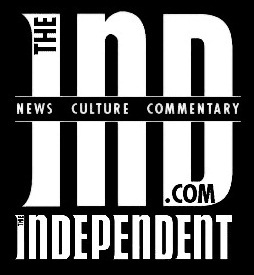 This week in awesome: Amy Woodruff
By Tracey R, Lafayette Independent Monthly, 29 October 2012
We don't know exactly what to say about this epic art installation except ... wow.

Artist Amy Woodruff will stage a 20-hour, multi-media art installation at Istre Cemetery in Acadia Parish at the gravesite of her father, grandparents and great-grandparents beginning at 2 p.m. Thursday, Nov. 1. The installation concludes at 2 p.m. on Friday, Nov. 2. The installation spans All Saints Day and All Souls Day -- traditional days of remembrance in the Roman Catholic Church.

Istre Cemetery, near the town of Morse, is the last remaining burial site where the Cajun tradition of grave houses still exists. Only three such structures, which serve as mausoleums but mimic traditional Cajun architecture, remain in a cemetery that once boasted more than three dozen.

The installation is part of a larger, grander vision of Woodruff's. Here's the press release announcing the event. She tells it better than we can:

This event, a marathon performance installation done in the style of a traditional All Saints/All Souls Day vigil, will artfully observe the traditional religious holiday (known in French as La Toussaint) and also raise money and awareness for upcoming performances of Woodruff's original solo performance piece, Moon Cove (at the Shadowbox Theatre of New Orleans). The fundraising component of the event in Acadia Parish, nicknamed the "Toussaint-a-Thon," will additionally contribute 30% of all donations received to Istre Cemetery to support its preservation efforts.

Istre Cemetery, located in the community of Mermentau Cove (near Morse), is a National Historic Register site, as the home to the only existing examples of Cajun wooden "grave houses." When such structures were common a century ago, Istre had around 40 of the houses; today only three original ones remain. The "Toussaint-a-Thon" promises to be a meaningful "experiment" in reverence, respect, and personal, intimate art. Woodruff's time during the event will consist of candle lighting, prayer, storytelling and singing of hymns, as well as physical upkeep of the gravesites in keeping with the religious traditions of mourning. There will be a delayed internet broadcast on November 4 of digital video footage of the event, and all "Toussaint-a-Thon" donors will be given exclusive access to view it online. Donations can be made through a PayPal widget at www.theatrelouisiane.com/mooncove.html.

Amy Woodruff is an experimental performing artist/visual designer, and a tenth-generation Louisianian. She holds a BA in Theatre from McNeese University and an MFA in Interdisciplinary Art from Goddard College, and has been in New Orleans since 1998. She grew up along the prairies and rice fields of the Mermentau River Basin, and was the first member of her family to receive a college degree. Woodruff has trained with Dah Teatar of Serbia, Odin Teatret of Denmark, Shakespeare & Company of Massachusetts, and Vortex Repertory Theatre of Austin TX. Her works have been seen at the Montréal Fringe Festival in Canada, Harlow Gallery of Maine, Pratt Gallery of Vermont, Louisiana's McNeese Theatre, in online exhibitions, and at a dozen New Orleans spaces, including five Dramarama festivals at the Contemporary Arts Center. Her works have been funded in the past by the Jazz & Heritage Foundation of New Orleans and the Louisiana State Division of the Arts. In 1999 she founded the artists' laboratory Theatre Louisiane, Inc. and she is also a member of Four Humours Theater Company, Fractured Atlas of NYC, and Louisiana History Alive.

Moon Cove is a fictional ghost story from the Cajun Prairie of Louisiana about the non-fictional Acadiana ancestors of critically-acclaimed artist Amy Woodruff. It was created and performed by Woodruff using solo performance, digital projection, and handmade objects and garments. Moon Cove weaves together live theatre, music, and the projection of visually-striking photography to tell an epic story of the heartbreak, tragedy, and resilience of a South Louisiana family.

Two major centerpieces in Moon Cove are All Saints traditions and Istre Cemetery. The story that Woodruff created for this piece spotlights the historic and cultural significance of Cajun life in rural Louisiana, and precious locations such as Istre Cemetery. The fully staged version of Moon Cove will follow on November 30 - December 1 at 11pm, and December 3-4 at 8pm, at the Shadowbox Theatre (2400 St Claude Avenue in New Orleans' historic Faubourg Marigny, www.theshadowboxtheatre.com).

Moon Cove was first presented at the Dramarama festival in New Orleans in April 2008. The piece has since been performed in a regular run in New Orleans in Fall 2008, and at Goddard College of Vermont in July 2009.
originally published at: http://www.theind.com/a-a-e/arts-a-entertainment-stories/11793-this-week-in-awesome-amy-woodruff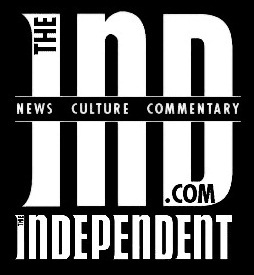 PooYie! C'est Bon et Pas Bon
By Editorial Staff, Lafayette Independent Monthly, 01 November 2012
C'EST BON : There are ambitious artists and there is Amy Woodruff. A native of the Mermentau area, Woodruff has made a remarkable celebration of her heritage and a vanishing Cajun burial custom with a 20-hour multi-media art installation spanning All Saints/All Souls days at Istre Cemetery in her native (sic) Acadia Parish. The installation at the gravesite of her father, grandparents and great-grandparents included the singing of hymns, storytelling, the lighting of candles and tidying up the graves -- the latter practice consistent with Roman Catholic rituals for All Saints Day. Istre Cemetery is the last remaining burial site featuring so-called "grave houses" -- wooden mausoleums that mimic traditional Cajun architecture. Only four remain at the cemetery, and Woodruff's marathon and very intimate installation served in part as a fundraiser to support preservation efforts at the National Historic Register site.
originally published at: http://www.theind.com/pooyie/11876-pooyie-november-2012

Feature Story: Re-enactment of Cajun cemetery vigil slated
By Cliff Seiber, Lake Charles American Press, 30 October 2012
Amy Woodruff, McNeese State University theater graduate and "intermedia" artist, will present her performance piece, Moon Cove, and re-enact a traditional Cajun cemetery vigil at Istre Cemetery in Acadia Parish south of the Mermentau community overnight on Nov. 1. [Artist's Note: only the 20-hour vigil installation, actually. The intent of the event was never to perform the show.] The installation is planned for 2 p.m. Thursday through 10 a.m. Friday, Nov. 2.

Woodruff, a 10th-generation Louisianian, wrote Moon Cove and first produced it in 2008. In the interim it has gone through revisions, she said.

"It is the story of a girl (sic) who hears from an aunt family stories that she had never heard," Woodruff said. "In a supernatural twist, she realizes she has the power to contact her Louisiana French ancestors' ghosts."

She spoke in a telephone interview from her home base in New Orleans. Moon Cove is subtitled "A Louisiana Tale of Horror from the Cajun Prairie."

"I have always been fond of ghost stories," she said.

The presentation involves solo theater performance, multimedia projection, and handmade objects and garments. It weaves together live-narrative storytelling; music (she does a little fiddle playing); and the projection of photographs and videos to tell an epic story of the heartbreak, tragedy and resilience of a south Louisiana family, she said.

Woodruff, who was born in Lake Charles, was separated from her father for many years because of her parents' divorce (sic), but later connected with him. "We got really close and enjoyed a really fine relationship for a number of years," she said. He was a Thibodeaux from Acadia Parish and is buried in Istre Cemetery, along with many of his ancestors.

"Istre Cemetery is a country family cemetery," Woodruff said. "It may be the only remaining one with wooden Cajun houses constructed over some of the graves, where they used to be all over south Louisiana." This distinguishing feature and burials dating to 150 years ago helped the site attain a listing on the National Register of Historic Places.

Woodruff graduated with a bachelor's in theater arts from McNeese and received a master's in interdisciplinary art from Goddard College in Vermont. She has performed Moon Cove in New Orleans and at Goddard College, where she said it was well-received.

She will present a fully staged version Nov. 30, Dec. 1 and Dec. 3-4 at the Shadowbox Theatre of New Orleans. It will be presented in documentary style (sic).

The production (sic) in Istre Cemetery will also be a "Tousaint-a-Thon" fundraiser, she said. Thirty percent of the proceeds -- there is no charge (sic), but a collection will be taken -- will go to the Istre Cemetery preservation organization, and the remainder will be used for future productions of Moon Cove.

Directions: Drive U.S. 90 east of Mermentau and turn right on La. 92 (Mermentau Cove Road, which becomes West Whitney Road) to Everglade Road, which becomes Swift Road. The cemetery is several miles south on the left side of Swift Road.
originally published at: http://www.americanpress.com/Re-enactment-of-Cajun-cemetery-vigil-slated